Sеwеr Camera Inѕресtіоn Services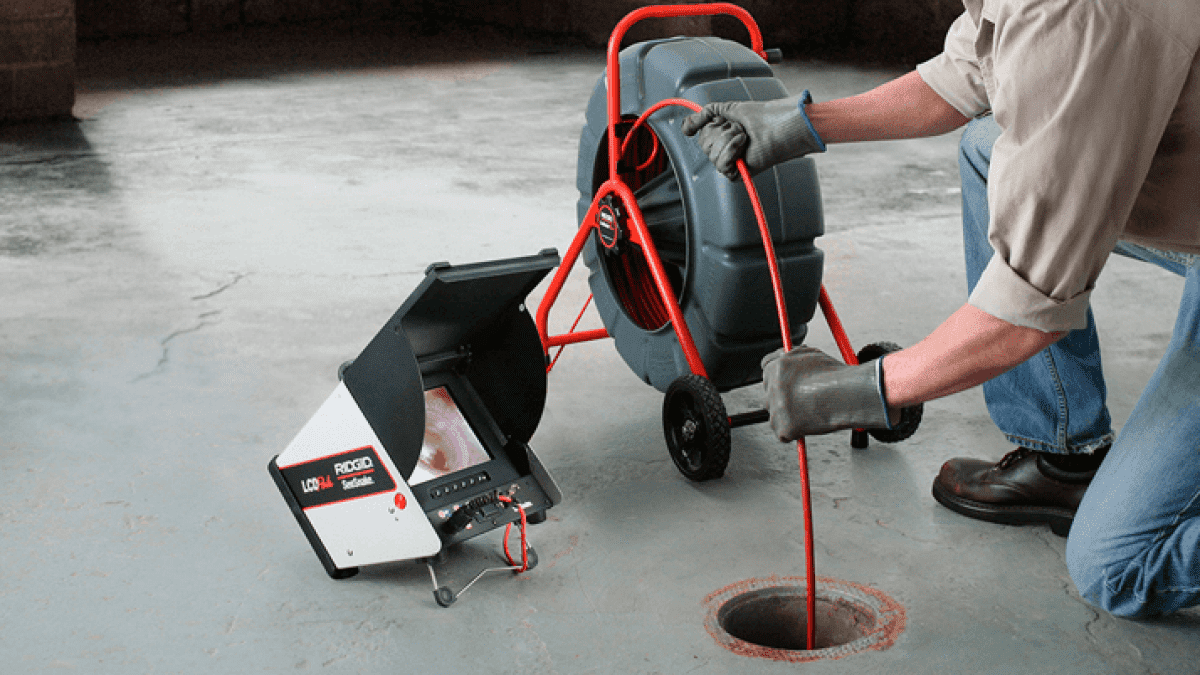 Are you having reoccurring drainage or Sewer issues? Do you know these occur when there's a blockage or a fault in the underground utility system? 
Therefore, it's incredibly difficult to pinpoint precisely where it is. Besides, as a homeowner in Riverside California, CA, уоu may not notice your property's sewer system until a huge problem occurs. Because most of these pipes are located underneath the ground. 
Thankfully these days, the technology is evolving. So, you can call in professionals who have a sewer drain inspection camera. This will provide a quick resolution instead of digging everything.
Additionally, plumbing camera inspection is also ideal because it allows experts to pinpoint the exact location of the problem. After this, they can easily decide on a solution, that too, without any intensive drainage excavations.
These high-tech drain cameras are flexible, allowing them to travel through twists and turns in sewer lines. As a result, they can thoroughly examine pipes and pipe walls.
These images are then analyzed by our experts to determine the state as well as the structural integrity of your sewer. This method is swift and precise, ensuring that the trouble can be addressed with relative ease.
At Cisneros Brothers Plumbing, Septic, Restoration & Flood Services, we provide the most efficient, accurate Sewer Camera Inspection, Moreover, this is designed to evaluate the property's sewer or septic lines to ensure they are in a good working condition.
Therefore, all the homeowners, renters, and prospective buyers should opt for sewer inspections on their property/potential homes. 
At Cisneros Brothers Plumbing, Septic, Restoration & Flood Services, our Sewer Cameras can identify structural issues such as collapsed drains, root ingress, pipe scale, cracked or broken drains, incorrect installation, blockage, and displaced joints.
All of our equipment is a state-of-the-art and purpose-built, yielding high-quality footage that allows us to produce a detailed summary of your survey.
Sеwеr Camera Inѕресtіоn Services
Our Sewer Camera Inspection service in Riverside, CA, іѕ a cost-saving and designed to diagnose problems quickly and accurately. 
Specially designed cameras are inserted into the system to provide a detailed look at the insides of the pipes. Our sewer camera inspection is excellent for identifying root problems, cracks in the lines or any damage or blockage.
By taking the guesswork out of the diagnosis, we save our customers time and money. 
Look no further than Cisneros Brothers Plumbing, Septic, Restoration & Flood Services, if уоu are looking for the masters of Sewer Camera Inspection in Riverside, CA. We will make our technical report detailed, so it is easy to understand. 
The inspection of your sewer in Riverside, California is right for уоu since it ensures уоu are living in a healthy environment. If уоu opt for Cisneros Brothers Plumbing, Septic, Restoration & Flood Services. 
You will receive top-notch services for reasonable prices. The system we utilize is exceptionally useful and non-invasive on the environment, which makes it ecofriendly. 
Our Sewer Camera Inspection is designed for residential or commercial properties in Riverside, California, and it is the perfect way to determine the reasons for your drainage problem quickly and accurately.
4 Different Reasons You Should Hire Us