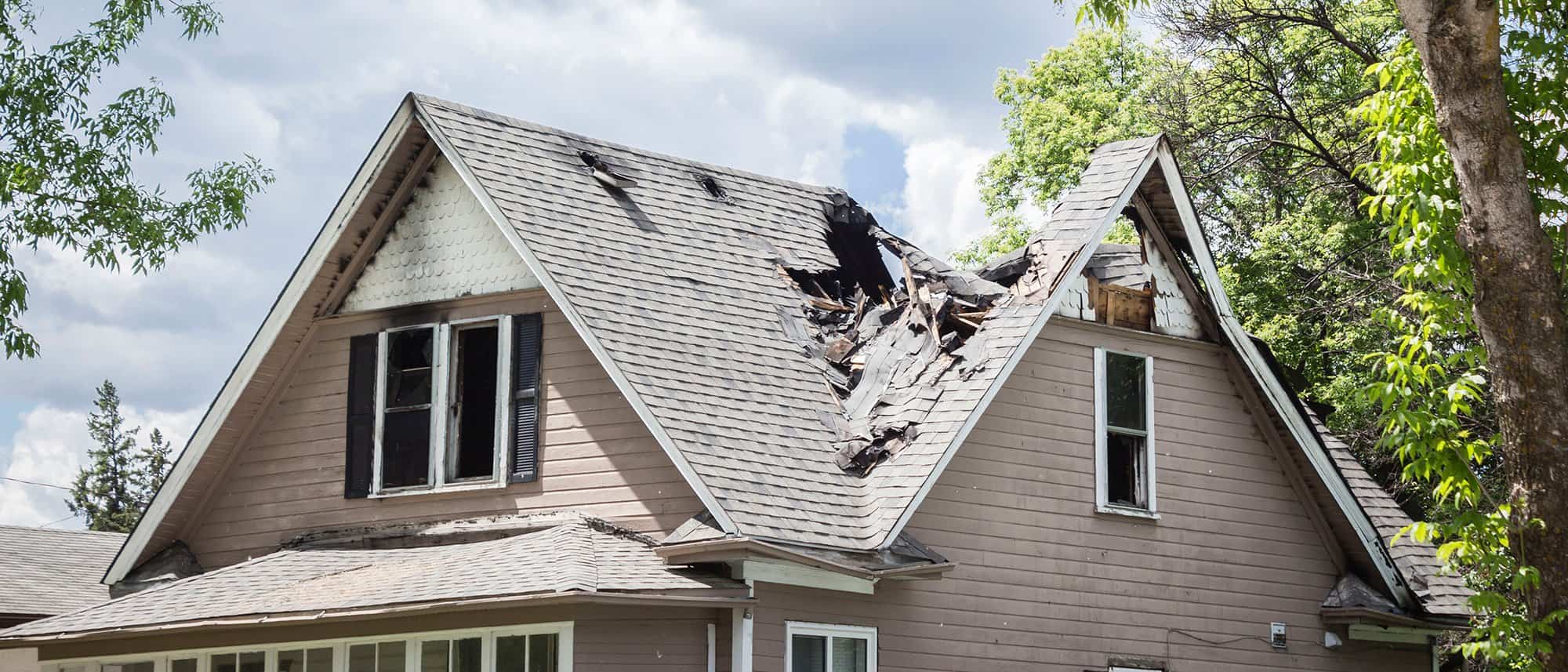 Wind Damage can happen to anyone at any time. You could have a tree fall on your house and damage it, or a storm could destroy your roof—the possibilities are endless.
When you need professional help with wind damage restoration in Hesperia, CA, or its surrounding areas, turn to Cisneros Brothers Plumbing, Septic, Restoration & Flood Services. We're standing by with our 24/7 emergency service to help you with virtually any kind of wind damage in the area, including water extraction, drying, and restoration. 
Our experts are highly trained and certified to handle all your wind damage emergency needs as soon as possible. Feel free to call us today at (844) 231-3717.
Most Common Types of Storm and Wind Damages
Hurricanes and tornadoes can cause damage to houses and other structures in a number of ways. The high winds associated with these storms can knock down trees, causing them to fall on buildings and other objects around them. In addition to the wind's ability to knock over trees, it can also pick up pieces of debris (such as tree branches) and hurl them through the air. These flying objects can pierce the roof of your home as well as cause major damage to your property.
There are other types of storms like lightning storms and hail storms too that are usually associated with high wind that can cause wind damage to your property, such as peeling away roof shingles or damaging the siding on your home.
The following are some of the most common types of storms that can wind damage:
Hurricanes and tornadoes

Lighting storm

Thunderstorms

Hail storm
24-hour Emergency Wind Damage Restoration Service
Sometimes the waterline is beyond repair, or the old pipes demand replacement. In situations like these, our water repipe specialists can partially or fully repipe the water supply in the home. Water repiping is the best method to avoid future slab leaks, as it will eliminate underground water lines and modernize an older home's plumbing. 
Repiping with new high-quality materials will prevent future leaks and enhance the water quality for bathing and drinking. 
We offer free in-home estimates and a team of highly specialized water line replacement experts. They will always protect your property. Plus, we offer 24/7 emergency services to handle water line repairs when they happen.
So, with us by your side, you can forget all about going through the scary experience of dealing with a plumbing emergency alone. 
For more than two decades, Cisneros Brothers has been evaluating and solving water line repair and replacement for more than two decades in Hesperia, CA. For a free in-home evaluation and estimate, call us today.
Need Your Home or Business Restored After a Storm?
We are standing by with our advanced equipment and highly expert team for your help. When you call Cisneros Brothers Plumbing, we'll dispatch a team to your home or business as soon as possible. We'll assess the extent of the damage, and then give you an estimate of the time it will take to repair. Once we have your approval, we'll get started on the repairs and restoration process right away!
With 20 years of experience in the industry, we can deal with virtually any wind damage conditions and help you get your life back to normal as soon as possible!
4 Different Reasons You Should Hire Us