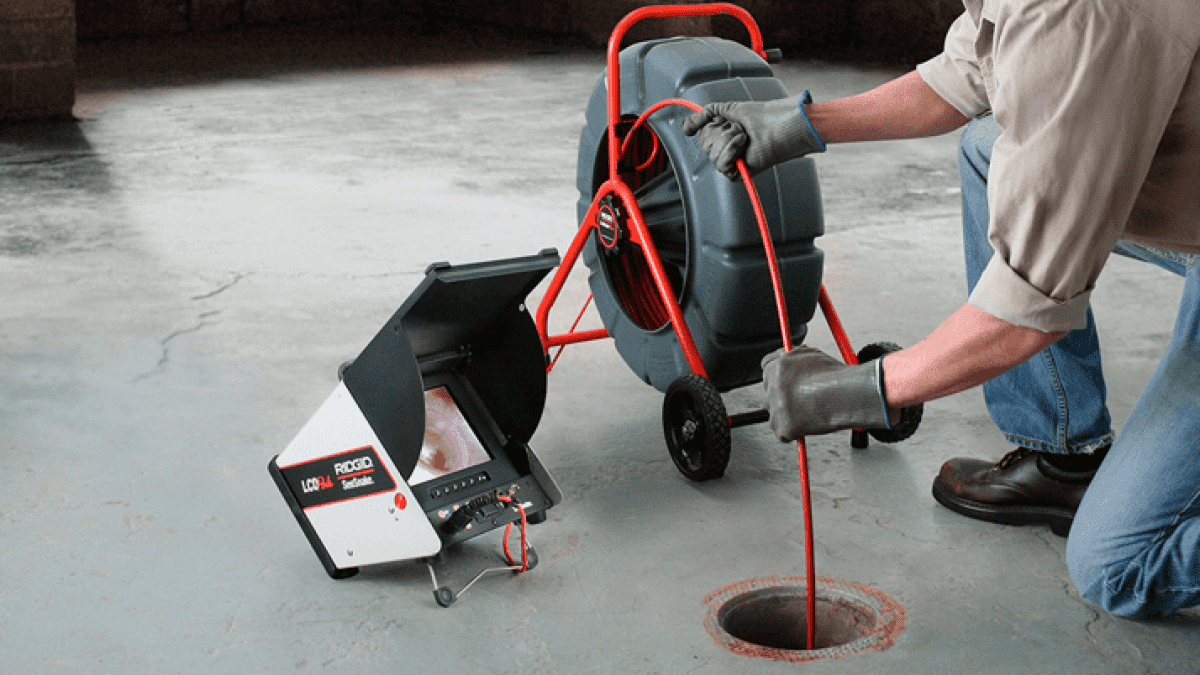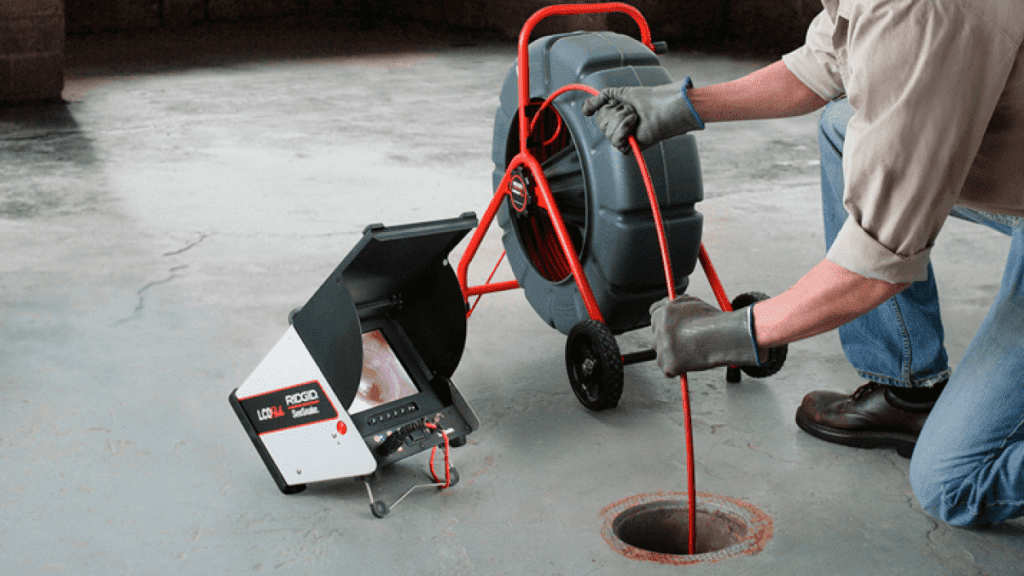 Licensed plumbing contractors can accurately determine potential problems in the main sewer line with a sewer camera inspection. For over two decades, Hesperia, CA experts, Cisneros Brothers Plumbing, Septic, Restoration & Flood Services, have been the leading choice in sewer line diagnosis and repair. 
We have a team of drain specialists available 24/7. Moreover, we offer the best guarantee in the business: 100 percent customer satisfaction.
When Do I Need A Sewer Camera Inspection?
There are many times when having Cisneros Brothers Plumbing, Septic, Restoration & Flood Services perform a sewer camera inspection will benefit your home or business. Properties with trees nearby, older homes that may have original cast iron or clay pipes, and customers experiencing frequent sewer line backups are all reasons to suspect a sewer line problem.
The first step in diagnosing the problem is typically a drain snaking. A routine snake clears normal clogs most of the time. But sometimes can indicate to our drain specialists that something more complex is the cause of a blockage. Some common signs that you need a sewer camera inspection service are:
Root intrusion
Suppose you see roots in the sewer line; always perform a camera inspection. This helps us determine if the line is in good shape for hydro-jetting or needs permanent repair. 
Area Drains
Always perform an annual camera inspection on area drains before the heavy rains. In Southern California, dry weather can lead to landscaping drains. Consequently, the drains become clogged with debris, leaves, and other ground elements. If the drains clog in heavy storms, they may back up and cause water damage. 
Hard Blockages
During drain snaking, sometimes we come against a hard blockage. It could mean a break in the line, heavy-scale buildup, roots, or other problems with the sewer line. A sewer camera inspection will show the exact cause. So, it allows our experts to diagnose properly and provide the best repair solution.
Before Purchasing a New Home
Before signing a home loan, check the condition of the drain line using a sewer camera inspection. Since even if all the drains are running clear, there could be a problem lurking. They are only visible with a professional sewer camera inspection. Hesperia, CA residents should always know what future costs may be associated with their new home; it can save time and money down the road.
After Sewer Pipe Repairs
After pipelining, hydro-jetting, or sewer line repair, Cisneros Brothers Plumbing, Septic, Restoration & Flood Services will perform a sewer camera inspection. We aim for 100 percent customer satisfaction and provide the highest quality services. A camera inspection allows us to show home and business owners a fully restored line that will remain problem-free.
Scheduling a sewer camera inspection is a wise investment for home and business owners. We often don't think about the sewer until there is a problem. But being proactive can save damage and additional costs and give you peace of mind.
With over two decades of experience, we can troubleshoot even the toughest sewer line issues since we at Cisneros Brothers Plumbing, Septic, Restoration & Flood Services believe in delivering the very best customer service and quality. Moreover, as part of our guarantee, we ensure your complete happiness. 
Call us to learn more about how a sewer camera inspection can help or schedule an appointment today.
4 Different Reasons You Should Hire Us