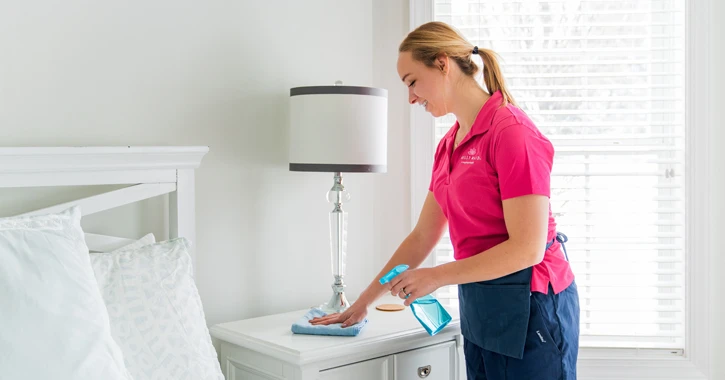 Disinfecting is a crucial part of maintaining a clean and hygienic home or business. The right disinfectant solution can eliminate potentially harmful bacteria, viruses, and other microscopic organisms that may lead to the spread of dangerous illnesses.
At Cisneros Brothers Plumbing, Septic, Restoration & Flood Services, we offer both residential and commercial disinfectant services to keep your homes and businesses germ-free. Our disinfecting services are available in Hesperia, CA as well as its surrounding areas.
Residential Disinfection Services
From the removal of biological contaminants like mold and mildew to the elimination of viruses, bacteria, and other pathogens from contaminated homes or businesses. We use state-of-the-art technology in our home disinfection services for your family's safety.
Commercial Disinfection Services
With our commercial disinfection service, we help you provide a hygienic workplace for both; your employees and your valuable customers for their safety and health. We provide business owners of Hesperia with professional disinfection services to eliminate germs and odors that can build up over time. We use our own products that are EPA-approved for safe use around people, pets, and plants.
Book Your Recurring or One-time Disinfection Service
Whether you need a thorough cleaning, sanitization, or complete disinfectant service for your home or commercial building: we have the right solution for everything.
At Cisneros Brothers Plumbing, we offer recurring and one-time disinfection services for you to choose from. You can schedule any service based on your preference and availability. If you're not sure whether to select a recurring disinfection service or not, you can also go with a one-time plan to see how it works for you. We're here to answer any of your questions about the services we offer, so don't let the fear of disease keep you from living your best life.
Book your recurring or one-time disinfection service today!
4 Different Reasons You Should Hire Us