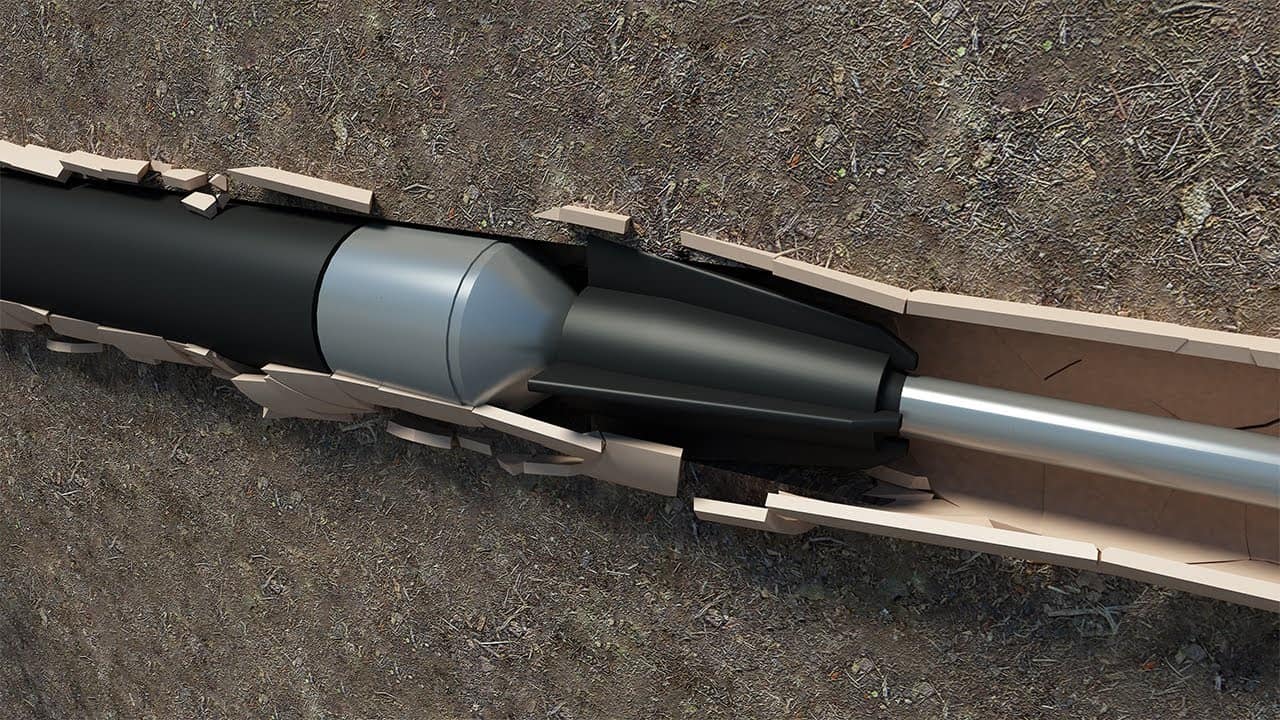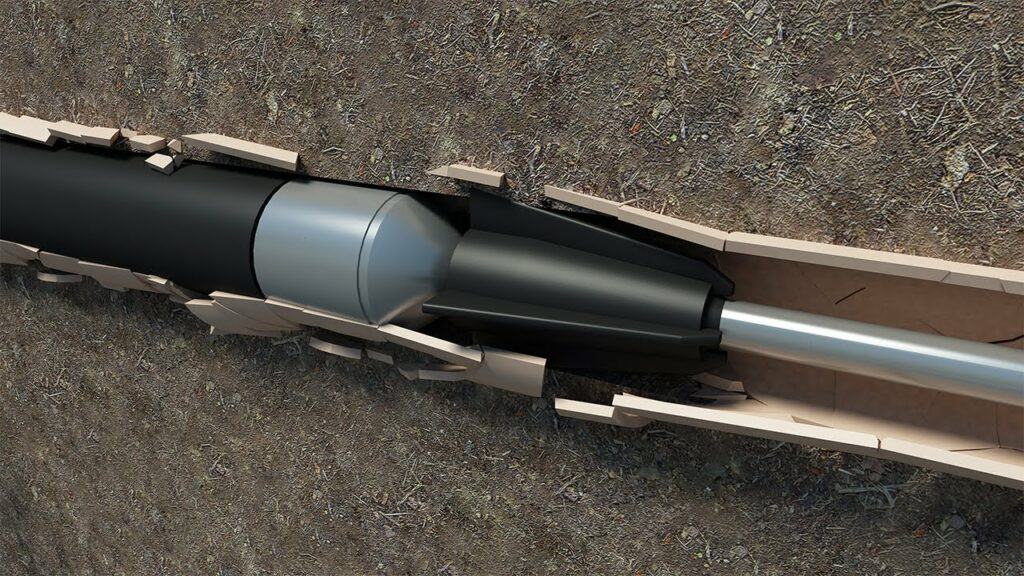 Cisneros Brothers Plumbing, Septic, Restoration & Flood Services offer pipe bursting in Hesperia, CA as an alternative to traditional sewer line replacement and epoxy pipelining. We will provide a comprehensive estimate and walk home and business owners through the pipe bursting process from start to finish.
There are a few options for sewer line repair and replacement: traditional dig-ups as well as replacement of partial/full sewer lines, pipelining to rehabilitate the drain line, and pipe bursting. With pipelining and pipe bursting, customers have a trenchless solution that saves time, money, concrete, and landscaping repair. 
Pipe bursting is ideal in situations where the lining is not an option—for example, pipelining on sewer lines with small missing sections, holes, or small breaks. However, when too much line is gone, there is no pipe for the epoxy to form a new pipe. So, it is no longer an option. In that case, we replace the damaged line. 
Replacing sewer lines can be costly and time-consuming. Depending on where the line is damaged, how extensive the damage is, and where underground the line is located, it could require excavation of landscaping, concrete, or disrupt city sidewalks and streets. 
Pipe bursting is the solution to traditional dig ups. It is a trenchless option but will require light digging at the beginning as well as end access points. This allows the specialized equipment to lower the mechanical bursting tools and new pipes. 
How Does Pipe Bursting Work?
Once we create access, our pipe bursting specialists will feed a heavy steel cable into the damaged sewer line with a bursting head attached. 
We connect to a jack system on the other end. Consequently, as it goes through the sewer line, it breaks it up while opening a new space in the ground. 
We pull the new High-Density Polyethylene (HDPE) pipe in the bursting process to replace the damaged line. HDPE is highly durable as well as flexible enough to feed into the old sewer line location. Moreover, it is seamless, making it the perfect material to combat tree roots. 
Minimal digging and no removal of the damaged line

Quickly performed in about a day (depending on the length of pipe)

Cost-effective solution

Will not disrupt landscaping or concrete

Long-lasting solution with HDPE pipe

The seamless pipe does not allow roots to grow back

Extended warranty
At Cisneros Brothers Plumbing, Septic, Restoration & Flood Services, we provide the best burst pipes services for our customers' needs and budgets. We offer free in-home estimates to determine the steps needed to diagnose a sewer line repair or replacement and perform a camera inspection to view its condition. 
 We have been pipe bursting in Hesperia, CA for more than two decades. Customer satisfaction is 100% guaranteed. Trust the team at Cisneros Brothers Plumbing, Septic, Restoration & Flood Services, the drain experts. 
To learn more about pipe bursting and how it can help you.
4 Different Reasons You Should Hire Us