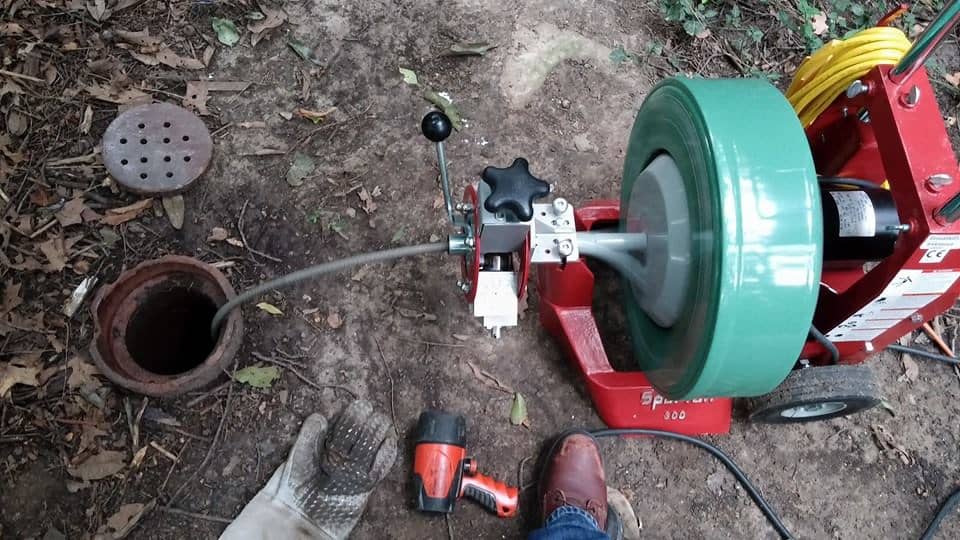 For tough blockages and recurring drain clogs, you need an expert to diagnose the cause and solve the problem quickly. Cisneros Brothers Plumbing, Septic, Restoration & Flood Services has a team of expert drain cleaning specialists in Hesperia, CA.  
With more than two decades of experience and advanced training, our team will restore drain service quickly, efficiently, and with the best customer service in the industry. We have a 100 percent satisfaction guarantee on every job. 
Common kitchen sink clogs can occur through the natural use of the line but may worsen by buildup from fats, oils, and grease over time.   
Even small amounts of grease down a kitchen drain line can eventually lead to clogged drains. As it goes down the line, it sticks to the inside of porous gutters, slowly closing off the diameter of the pipe. If the buildup is heavy, even water can cause clogs and overflows.
Why Do You Need Drain Cleaning Services?
Grease buildup can be the cause of foul odors coming from the drain. A professional snaking will clear the blockage and restore services for minor clogs. Therefore, a hydro-jetting service is the most effective if the line is blocked heavily due to grease or sludge.  
Hydro jetting uses high-pressure water to scour the inside of the line. Therefore, it will clean years of buildup from the line, remove odors, and provide a long-lasting solution.
Lavatory, Shower, and Tub Clogs
The most common clogging agents in bathroom drains such as sinks, showers, or tubs are hair objects falling into the drain line. This hair buildup can settle into the drain line causing major clogs.   
The best way to avoid hair buildup is by ensuring the proper strainers, and pop-up assembly is in place. As a result, they can effectively trap hair and objects from entering the drain line.   
If objects have fallen into line, they can usually be retrieved by a trained specialist. For hair buildup, a professional snaking is effective at unclogging the drain. 
Toilet Clogs And Main Sewer Line Backups
If your toilet is not flushing, but other drains are running clear, a simple solution is a professional toilet auger from our drain cleaning experts. They can effectively remove common blockages in the toilet drain without damaging the toilet.  
When the toilet is bubbling, multiple drains are slow draining or clogged; the main sewer line is the likely cause.  
Main sewer lines can become clogged due to various reasons such as roots, breaks, deterioration, or objects in the line. Cisneros Brothers Plumbing, Septic, Restoration & Flood Services will use a professional mainline snake to efficiently clear the blockage from a ground-level cleanout, roof vent, or toilet flange.  
If the line cannot be cleared by simple snaking, there are hard spots in the line, or the team pulls back roots, it could indicate a larger problem in the sewer line. A proper diagnosis requires performing a main sewer camera inspection.  
A sewer camera inspection can determine the nature of the blockage and allow our team to provide the best and most cost-effective solution.  
Main sewer hydro jetting services are recommended to clean roots and hard scale from main sewer lines in good condition. If there are breaks, holes, or missing sections, a more permanent repair can be made with epoxy lining or sewer line replacement. 
For more than two decades, Cisneros Brothers Plumbing, Septic, Restoration & Flood Services has been providing homeowners with expert drain cleaning in Hesperia, CA. We offer free estimates to determine the diagnosis of tough clogs, offer 24/7 emergency drain cleaning specialists available, and provide 100 percent customer satisfaction.  
Hesperia, CA residents can trust the experts at Cisneros Brothers Plumbing, Septic, Restoration & Flood Services for minor to major drain cleaning. To learn more about how we can solve your drain problems, 24/7 emergency services, or schedule an appointment.
4 Different Reasons You Should Hire Us