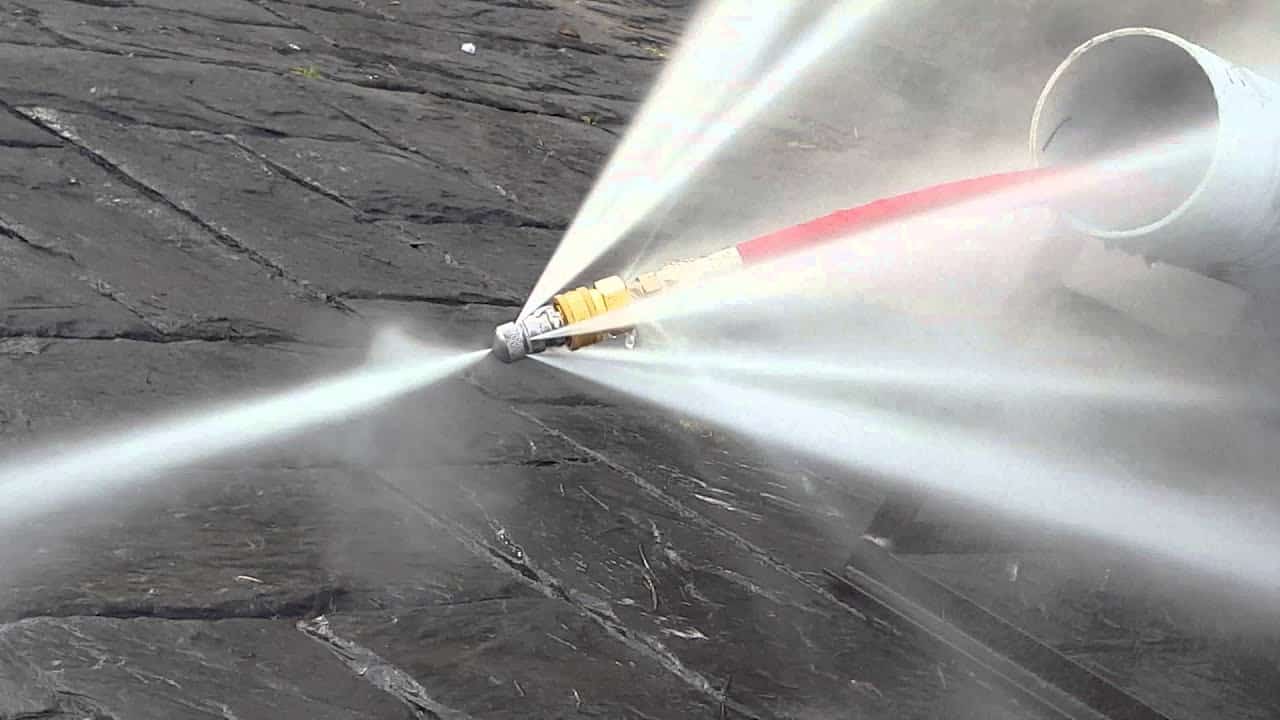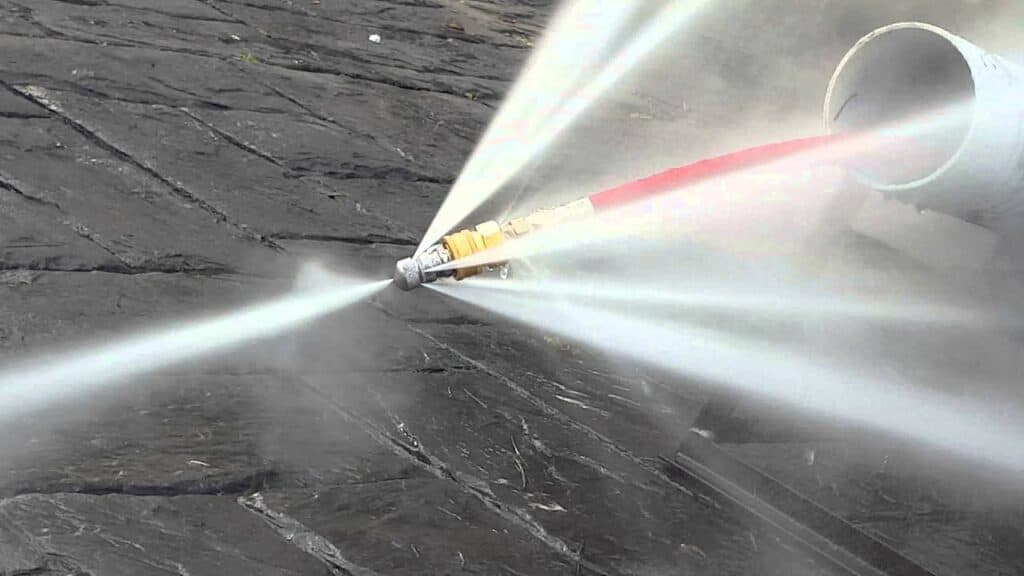 Cisneros Brothers Plumbing, Septic, Restoration & Flood Services are experts in cleaning sewer and kitchen lines with hydro-jetting services in Hesperia, CA. 
Hydro jetting is an ideal solution for frequent drain clogs, sewer lines with roots, and lined with heavy scale as well as grease buildup.
Commercial and residential hydro jetting can also be ideal as regular preventative maintenance. These are useful for frequent use drains to keep them running clear and avoid emergencies. 
Hydro jetting uses high-pressure water streams to thoroughly clean kitchen and sewer blockages. With a range of 1,500 to 4,000 PSI, hydro jetting can remove the heaviest buildup in commercial and residential drains. They can also eliminate scale from the inside of pipes, clearing roots from the line and dissolving grease buildup. 

A special nozzle is attached to the hydro jetting hose to direct high-pressure water flow. Nozzles vary in function depending on the type of drain blockage and diameter of the pipe. The hydro jetting nozzle is one of the most important aspects of the jetting process. 

Hydro jetting nozzles direct the high-pressure water flow rotating inside the pipeline. They scour the walls of the pipe to descale the line. High-pressure water can clear out grease, sludge, sand, and debris and even remove tree roots in many cases.

It is also the only way to remove hard buildup on the walls inside sewer pipes.
Over time, hard scale buildup, roots, grease, and sludge can close off the diameter of kitchen and sewer lines. Once this happens, the drains become clogged, and drawbacks can occur. 

Snaking the line is the first step. But it is no match for heavy root intrusion or hard scale inside the lines. In addition to this, hydro-jetting cleans and restores the line, carrying a longer warranty against backups. 

Hydro jetting is a good option for residential and commercial kitchen lines when they become clogged due to grease. 

Never put fats, oils, and grease down any drain line as they can build up inside porous drain lines. Eventually, this can cause a clog and contribute to smelly drains.

A hydro Jetter service will remove years of grease and sludge. Moreover, it will restore the kitchen line to normal flow and remove the foul odors caused by buildup.
Cisneros Brothers Plumbing, Septic, Restoration & Flood Services Hydro Jetting Solutions
The first step in the hydro jetting process is diagnosing the cause of the blockage. Our experts tackle tough drain clogs and have the knowledge as well as skills to determine the problem fast. 
If a regular snaking pulls back roots or sludge, we often recommend a camera inspection for the lines.
This helps to view the condition and ensure there are no missing sections or breaks. Hydro jetting is the perfect solution if the line is in good condition. Moreover, we will also provide an estimate to clear the line based on the sewer camera inspection. 
Hydro jetting is also perfect for preventative maintenance. Especially for heavy use drains in commercial settings or multi-family residences. 
This removes any stress or worries over emergency backups, and our team will take care of everything on a biannual basis.
So, if you suspect your kitchen or main sewer drain lines need hydro jetting services in Hesperia, CA residents, and businesses, call us today
4 Different Reasons You Should Hire Us