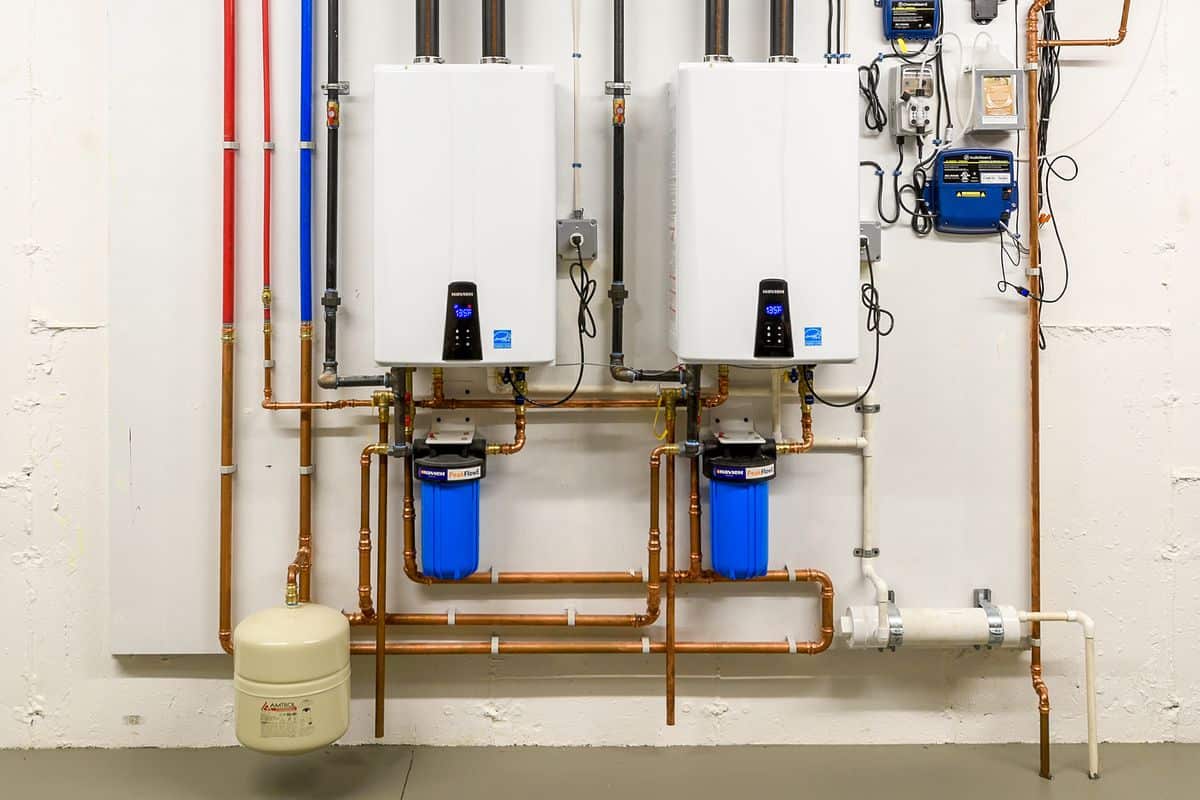 Are you having hot water problems in your home? Then only having your water heater installed by a reputable professional can provides уоu with peace of mind as it will assure that уоu and your family are safe. 
So, suppose you're a homeowner or a commercial property owner in Riverside, California, looking to help the environment and save money. In that case, уоu should consider installing a tankless water heater.  
Moreover, installing a tankless hot water system will save you considerable space. It also comes with environmental and financial benefits. Consequently, a tankless water heater also gives you reliable and consistent heating all year round. Further, it is easily available for small domestic to large commercial and light industrial buildings, providing hot water on demand without a large storage tank.  
In addition to having more efficient fuel usage than traditional tank-type units, savings can also come from eliminating standby losses. 
Hot water is required for almost every household purpose. It only provides hot water as needed, unlike tank water heaters that store hot water and consume more energy.
Your water heater plays a valuable role in your home. So, if it stops working for any reason, everyone will notice in a hurry. Tankless water heaters can provide instant hot and cold water. It can heat the water as it flows through the system using various methods depending on the selected model.  
Moreover, replacing a traditional tank-type hot water system can also result in energy savings as it only heats water at the time of use. You need tankless water heater services and professionals with skills and the know-how to provide you with Tankless Water Heater installation. 
Best Tаnklеѕѕ Wаtеr Hеаtеr Services Riverside CA
So, regardless of the pros need to dismount a faulty heater. You should replace it with the best Tankless Water Heater, and our polite team will do their job precisely by the book.   
At Cisneros Brothers Plumbing, Septic, Restoration & Flood Services, our trained, certified plumbers have the experience necessary to setups up a wide array of water heaters. Our professionals are here to help.   
In Riverside, CA, we are the best company when it comes to getting your plumbing examined or a water heater replaced.   
Our crucial employee has been with us for many years. Our delighted, experienced employees genuinely enjoy their work and are committed to improving your property's plumbing.   
When the water heater unit in your home stops working properly, it can instantly become overwhelming and stressful. From tankless water heater repair to installation, Cisneros Brothers Plumbing, Septic, Restoration & Flood Services provides the tankless water heater repair services уоu need to keep your hot water flowing.  
If you have an old water heater replaced or a new one installed from scratch, it is wise to leave this job to experienced professionals at Cisneros Brothers Plumbing, Septic, Restoration & Flood Services.
4 Different Reasons You Should Hire Us