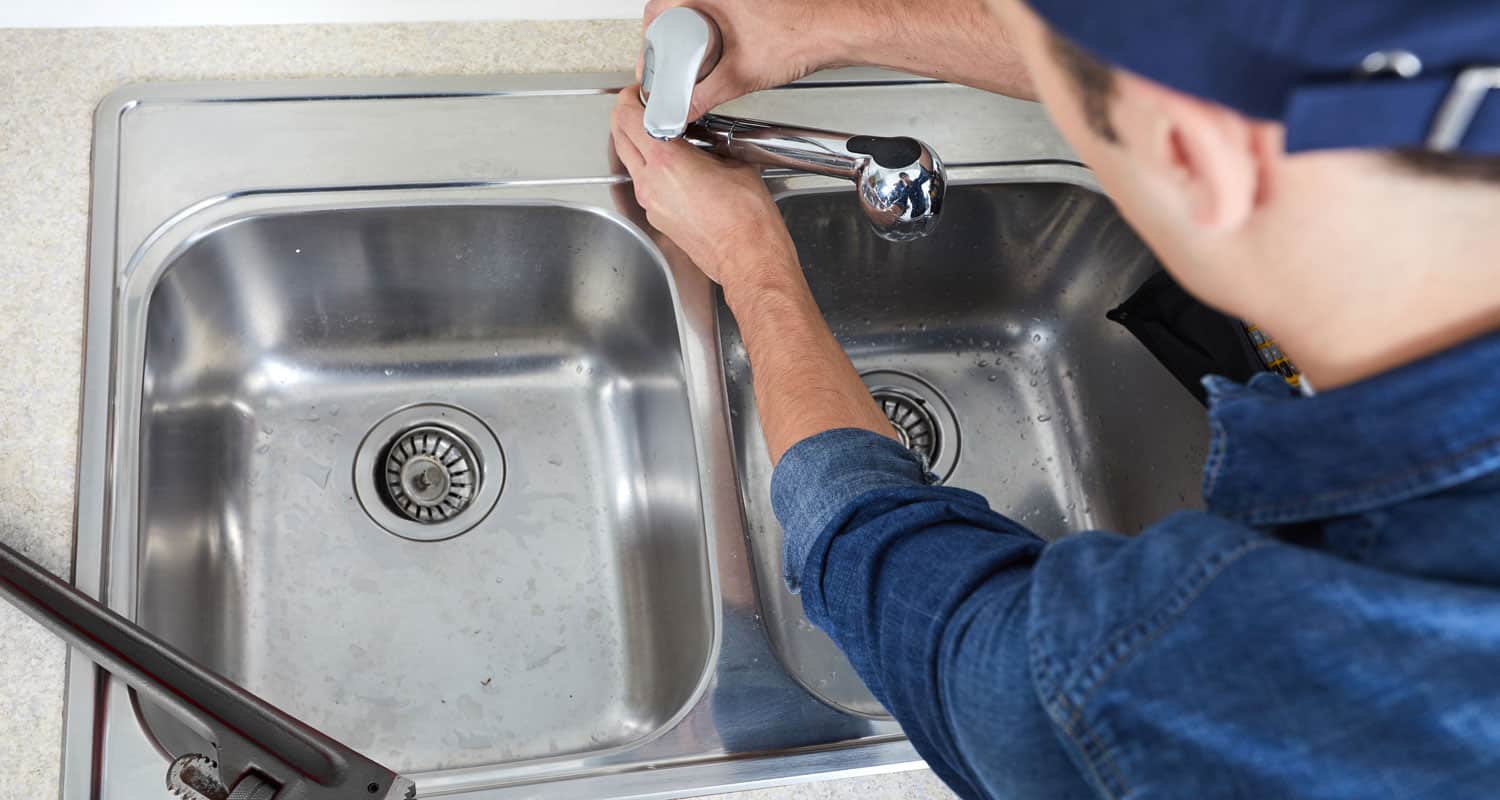 Plumbing problems like leaky faucets, clogged drains, toilet backup, or failed sewer systems aren't something easy to deal with. You have to be prepared for plumbing emergencies that can occur at any time. Having a reliable and professional plumbing team on your speed dial can save you time and money.
At Cisneros Brothers, we offer a range of residential plumbing services that can help you with all your plumbing needs. From simple drainage issues to complex repairs, we can help you get the job done right. We have been helping homeowners in Hesperia, California, and the surrounding areas for over 20 years. We are a fully licensed team so you can trust us to provide quality service at a competitive price.
Most Popular Residential Plumbing Services
Drain Cleaning
If you notice that the water in your bathroom sink, kitchen sink, bathtub, or shower is draining slowly, it may be due to a clogged drain. Your drains can get clogged up with lots of different things, from hair and grease to food particles. For tough blockages and recurring drain clogs, you need an expert to correctly diagnose the cause and solve the problem fast. Cisneros Brothers can make sure your drains are clear from any clogs so that they don't interrupt your daily routine.
Water Leak Detection & Repair
If you suspect that there's a leak somewhere in your home, don't wait—call us right away. Our experienced technicians will use state-of-the-art technology to identify the source of the problem and repair it as quickly as possible.
Faucet Installation & Repair
When you need new faucets installed or old ones repaired, just call Cisneros Brothers! We'll replace your leaky sink faucets with new ones that don't drip—and if you want to change the style of your faucets, we'll help with that too!
Hydro jetting
If you're having trouble with clogged drains or toilets, we're here to help! We can use a cleaning method that uses high water pressure called hydro jetting to clear out the blockages and restore your plumbing system to working order. This is an eco-friendly service that is good for our environment and helps prevent major plumbing problems by keeping your drains clear of blockages.
Water Filtration Installation
If you're looking for a way to improve the quality of your water supply, consider installing a water filtration system in your home. Our plumbers can install any type of filter system and will show you how to maintain it so that it stays effective for years to come.
Need Professional Home Plumbing Help?
When you need professional home plumbing services in Hesperia, California, and nearby areas, Cisneros Brothers Plumbing, Septic, Restoration & Flood Services is the name you can trust. With over 20 years of experience, we're your one-stop shop for all things Plumbing, Restoration & Flood Services. Whether you need a new toilet or just want to upgrade your kitchen sink, we've got you covered!
We have a staff of licensed and experienced professionals who are standing by to help with any type of job you might have. From leaks and clogs to water heaters and toilets, we've done it all. Our team of highly trained plumbers will diagnose and fix your problem quickly, so you can get back to living life without worrying about your pipes!
4 Different Reasons You Should Hire Us