10% Off Repair or $150 Off New Installation
Must mention the coupon when scheduling, this coupon can not be combined with another coupon
There is nothing worse than running out of hot water in the middle of a shower or experience flooding water heaters. However, with Cisneros Brother's tankless water heaters in Riverside and San Bernardino County, now you do not have to worry. So, whether your current hot water heater is old and, inefficient, or it is leaking and needs to be replaced; it might be time to upgrade to a tankless water heater.
Tankless water heaters are ideal in both; residential and commercial spaces, as they heat water only when you use it, making them incredibly energy efficient. Moreover, when it is time to replace an outdated water heater, there are many benefits, no matter which style you choose.
In addition to this, we also understand that facing issues with your tankless water heater system is an emergency no one would like to be caught alone. So we are available around the clock, whenever you want.
You can call us at any time of the day and, we will connect to your experts. Moreover, if you want to replace your water heater system, we can help you with the installation too. Some of the benefits of replacing old water heaters include:
Lower utility costs

Energy efficient

Environmentally friendly

Reduced risk of water damage
What Is A Tankless Water Heater?
Energy Efficient– Because tankless water heaters heat on demand, they are highly energy efficient. Traditional tank-style water heaters store between 30 to 75 gallons of water. Moreover, it constantly heats and cools them, unnecessarily wasting energy.
Clean Water & No Floods– Since they do not store water, tankless water heaters have the advantage of not circulating sediment-filled water through the water supply. They will also not flood when breaking down like a tank-style water heater.
Endless Hot Water– Long luxurious showers and unlimited hot water are realities with tankless water heaters. They are ideal for large families as well as commercial customers, like hair salons, and breweries and restaurants. Herein hot water is in constant use. Families and business owners can save money while they enjoy hot water for as long as they want
Extended Warranties– Tankless water heaters come standard with a minimum of a 10-year warranty. They are also easily repaired since they have individual components that need replacement instead of replacing the entire unit like traditional tank water heaters.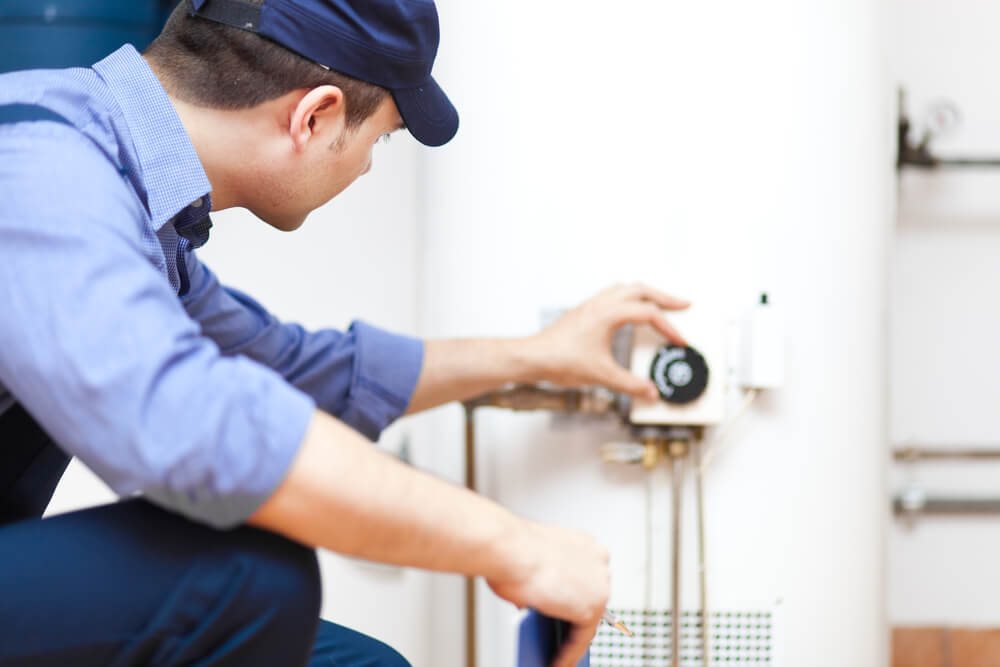 While there are several brands in the market, Cisneros Brothers Plumbing relies on Noritz tankless water heaters because of their reliability, quality, and customer service.
Noritz has tankless water heaters to suit individuals, families, commercial spaces, and several needs. They are versatile and allow only professional water heater repairs and installations for you.
So, if you are thinking of upgrading to an energy-efficient water heater or are experiencing a leak and need replacement, trust the experts in tankless water heaters in Riverside and San Bernardino County for tаnklеѕѕ wаtеr heater service.
Additionally, Cisneros Brothers Plumbing offers free in-home estimates and superior customer service. For a convenient schedule or 24/7 emergency service, call us today.