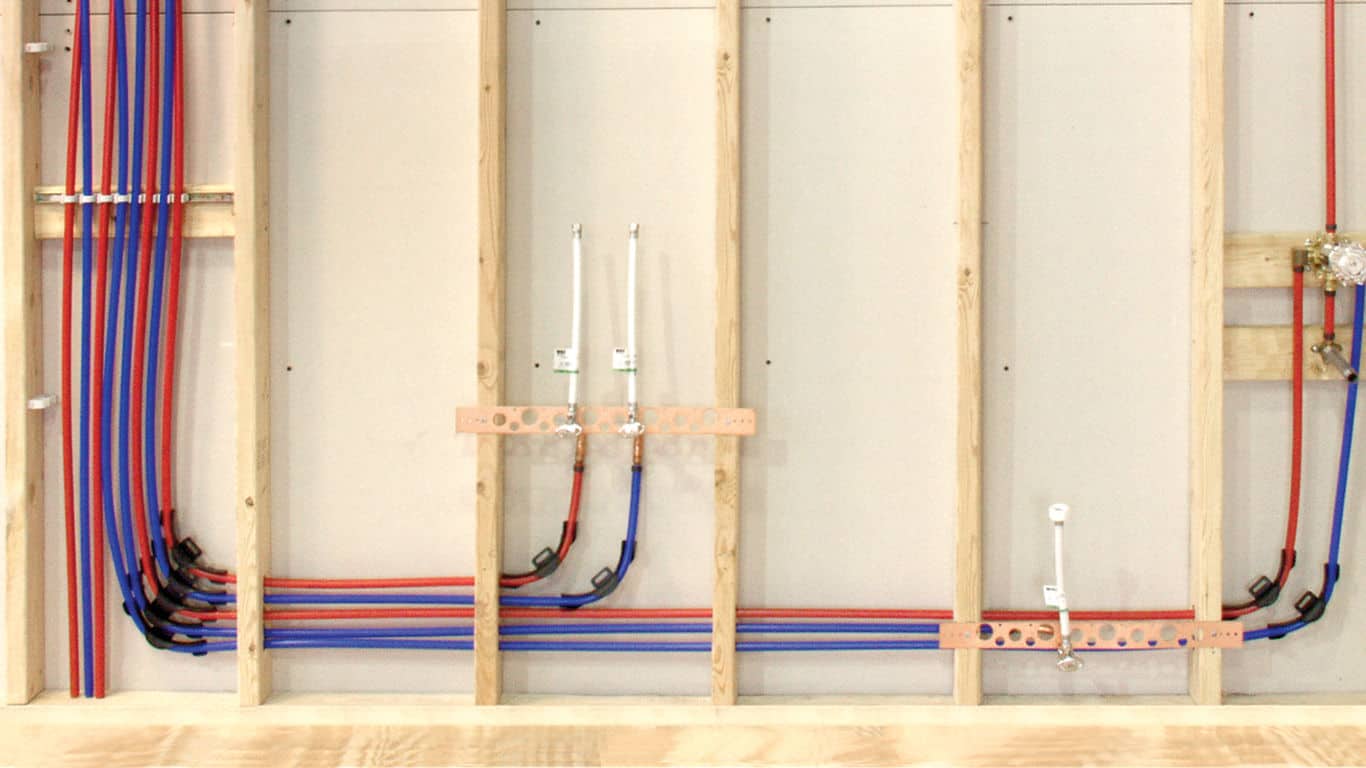 Are you experiencing insufficient water pressure and a high-water bill? It is one of the most evident and most common signs that you may need to repipe your PEX plumbing in Hesperia, CA.  
Property owners depend on plumbing system to deliver clean water to all fixtures. Although plumbing is one of the essential systems in the home infrastructure, pipes are installed mainly behind the wall. Therefore, making it difficult to tell if an issue needs to be addressed until it's too late. Many people often wonder about different types of plumbing pipes available to them when considering repiping their homes.  
PEX plumbing supplies has become an extensive choice and has many advantages. Not only are PEX pipes colorful and flexible, but they are also very durable.   
So, suppose you notice that there are leaks in your pipes, or your water bill has increased suddenly, you may need a Repiping PEX Plumbing service to save your home's foundation. 
Call Cisneros Brothers Plumbing, Septic, Restoration & Flood Services in Hesperia, CA, today! Our company has grown significantly throughout the years in Rеріріng PEX Plumbing to meet our growing customer base's demand. We have expanded our service area throughout Hesperia, CA. 
Rеріріng PEX Plumbing is essential because corroded or leaky pipes will eventually make уоu spend thousands of dollars in flood or water damage. But don't worry, Cisneros Brothers Plumbing, Septic, Restoration & Flood Services is here to help! We have been providing quality PEX rеріріng in Hesperia, CA, for many years.  
Our well-trained professionals always work to add to your sense of security and increase your home's value and prevent future plumbing disasters. 
We are the best when it comes to Repiping PEX Plumbing in Hesperia, CA, and have both the expertise and technology to detect leak source. Consequently, we are skilled in completely repiping your property with the highest-grade material.  
So, if you need to replace your residential or commercial plumbing with PEX, Cisneros Brothers Plumbing, Septic, Restoration & Flood Services can help make the job easier. PEX's durability makes it more reliable for homeowners. Because it isn't a rigid pipe, it will expand in freezing conditions instead of cracking, reducing leaks and water damage.  
Besides, we have never been an average plumbing company. We specialized in repiping PEX Plumbing. Moreover, they can remove all old, rusty, and galvanized pipes and replacing them with brand new PEX pipes.  
Cisneros Brothers Plumbing, Septic, Restoration & Flood Services can provide a complete rеріріng service. This includes the main sewer and water lines coming into your home as well as all of the drain piping throughout your home in Hesperia, CA.  
Honest and integrity are our core values, and we also pride ourselves on basing our business today on those same values. As the best in rеріріng PEX plumbing, we are known for providing exceptional customer service. Additionally, our team assures 100% customer satisfaction. We also honor our commitments, follow our contracts to the letter, show up on time, and follow through on the task until the job is done. So, you don't have to worry about anything when you choose us! 
4 Different Reasons You Should Hire Us